Call 888-703-9646 or visit us today!
We are proud to announce that Nissan North America has chosen our dealership to offer Nissan Rental Cars at Carlock Nissan of Tupelo. 
Each car is low-mileage, dependable and well maintained on site by our professional technicians in our Service Department.
Our customers may be eligible for our rental car service at the expense of their warranty or insurance company. Contact our service department for details.
Rental rates for the public are very competitive, and Carlock Nissan of Tupelo extends this service to those who meet the following requirements.
Potential customers must:
Have a valid driver's license
Provide proof of full coverage of automobile insurance
Be at least 25 years of age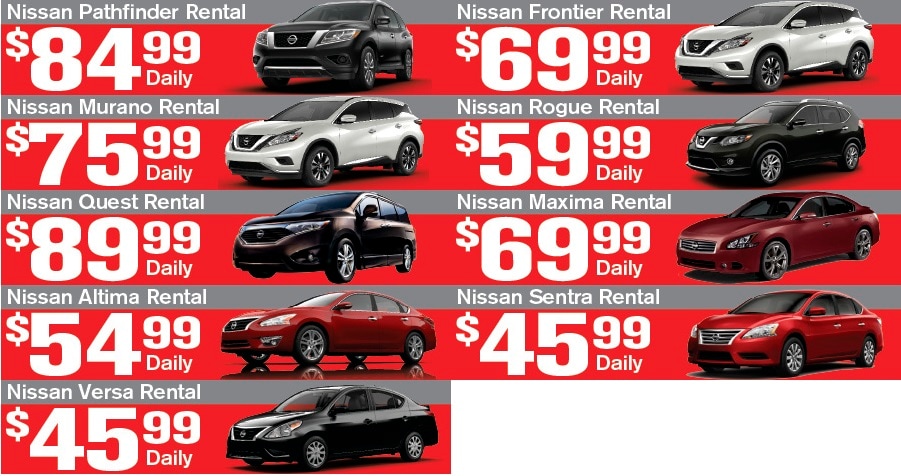 *Rates exclude tax and other fees. 
Not all models are available at all times based on what's in the active rental fleet.